Careers
Gilead in the UK and Ireland
As part of a rapidly growing science-driven organisation, colleagues at Gilead are committed to creating a healthier world by bringing urgently needed medicines to treat life-threatening diseases.
We are proud to have some of the most talented colleagues from across the research, healthcare, pharmaceutical, biotechnology, and business sectors working together and supporting each other to together improve care for people with unmet needs.
We are seeking individuals who are interested in joining an intellectually stimulating, socially responsible company with a track record of success. Regardless of geography or function, each person plays a critical and visible role in our work.
Inclusion and Diversity
Inclusion and diversity is key to our success as a company.
Building an inclusive and diverse workforce is critical to enabling Gilead's mission and ultimately will help us create a better, healthier world. Our success depends on every one of our employees, and the ways in which we differ are among our greatest sources of strength. These include visible and non-visible attributes, such as race, gender, gender identity, age, ethnicity, people with disabilities, appearance, thinking styles, beliefs, nationality, sexual orientation, and education, among others. Inclusion at Gilead is a core value that means creating and fostering a work environment where our differences are valued and where people feel involved, respected, and connected.
It matters to us that our employees reflect the patients we serve and the population of the UK and Ireland.
Our Employee Resource Groups foster a sense of belonging and inclusion that can spark innovation, accelerate employee development and make a difference inside, as well as outside, of Gilead. We have three Employee Resource Groups in the UK and Ireland: Women at Gilead, the Pride Alliance and Global Leadership Organisation of Black Employees.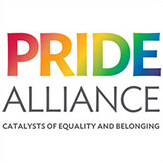 Connect With Us Today
Connect with us through our talent community or via one of our many career opportunities and be part of Gilead's journey as we strive to solve some of the biggest healthcare challenges today.