'Look. And You Will C Us' Grants Programme
A Grants Programme to Tackle Inequalities in Cancer Care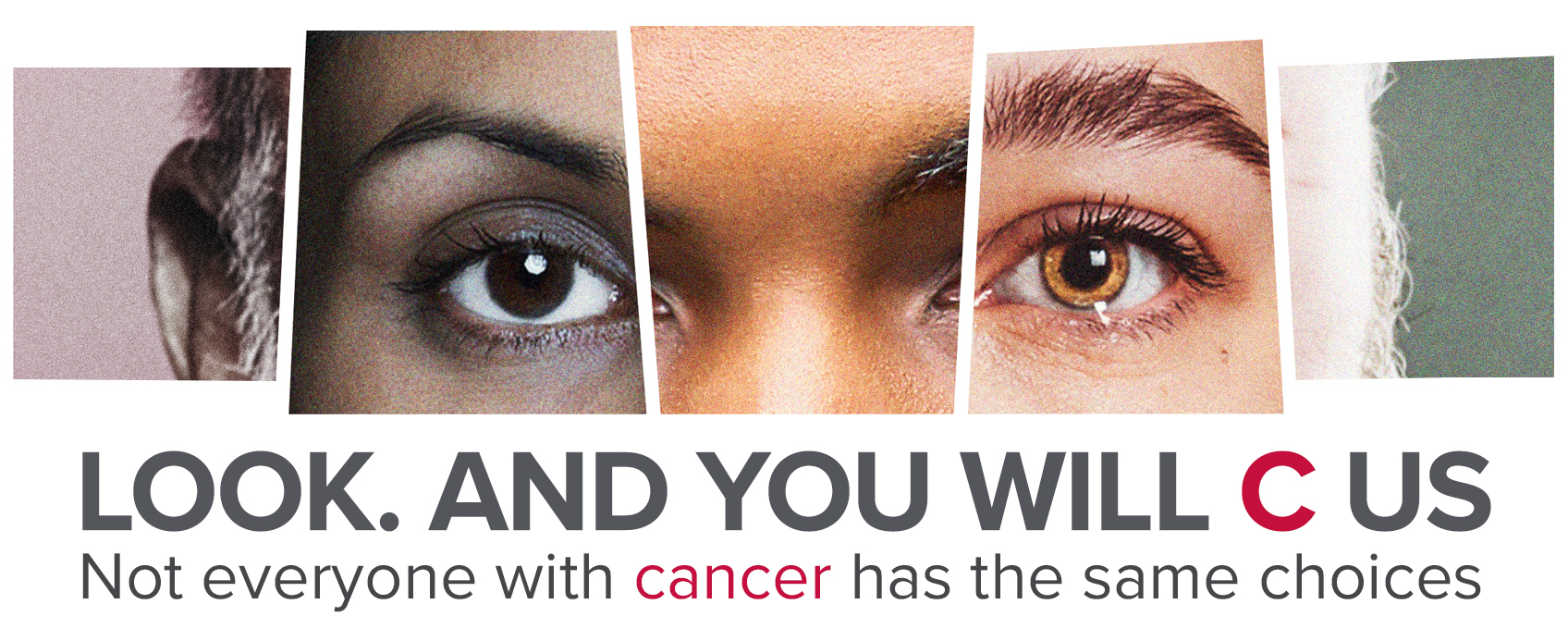 Through the 'Look. And You Will C Us' Grants Programme, Gilead and Kite intend to support projects that will specifically help tackle inequalities in cancer care and improve the experiences of people from marginalised communities across the UK and Ireland. Not everyone with cancer has the same choices, and it is our hope that the grantee projects go on to set a precedent for 'good practice', which can be used by others to ultimately work towards more inclusive and equitable cancer care in the UK and Ireland.
Eligibility
Gilead and Kite will consider applications that reach diverse communities within the UK and Ireland. We would welcome proposals that aim to improve outcomes for specific communities impacted by cancer (of any type), including but not limited to the following:
Minority ethnic communities (Black, Asian and other minorities)
LGBTQIA+ communities
Migrants / displaced individuals
Roma or traveller communities
People with physical disabilities
People with learning disabilities
Younger or older groups who are marginalised by their age
Further information on the eligibility criteria can be found in the Funding Opportunity Announcement document.
Application process
Organisations are required to submit their requests using the online application form and selecting the #LookAndYouWillCUs hashtag. Please review the grant FAQs prior to applying. Please ensure that the 'Look. And You Will C Us' programme tag is selected within the application form. The form can be accessed on our How to Apply page.
If you are unsure whether your project/initiative is suitable or have any questions at all, please do get in touch with us at [email protected].
Key Dates and Deadlines
Application period opens: October 2023
Deadline to submit proposals: 22nd December 2023
Grant period begins: 1 April 2024
2023 Successful Projects
In 2023, we were able to fund almost half of our applications to some extent. We hope that sharing some of the successful projects may provide inspiration for future applicants.
Organization(s)
Project
Description
Anthony Nolan & African Caribbean Leukaemia Trust
Improving diversity and equality in the Anthony Nolan stem cell register
Patients from minority ethnic backgrounds are significantly disadvantaged when it comes to finding a lifesaving stem cell donor. Anthony Nolan and the African and Caribbean Leukaemia Trust are working together to break down barriers and increase trust, enabling more diverse recruitment to the register to ensure that everyone who needs a donor can find a match.
Blood Cancer UK
Translated health information for patients with blood cancer
Despite blood cancer being the 5th most common cancer, provision of information in languages other than English is severely lacking. This project will not just translate existing materials but develop culturally sensitive health information for newly diagnosed patients from scratch.
CoppaFeel! & Black Women Rising
Breast cancer awareness checking content
This project will create content specifically for a young, Black audience. It will educate on the signs and symptoms of breast cancer to be aware of and encourage regular checking which helps to ensure early and accurate diagnosis. The aim is to be representative of Black bodies in breast cancer communications to demonstrate that the disease can affect any body - regardless of age or ethnicity.
See more here.
Fight Bladder Cancer
Personal and engaging videos from the Black and Asian bladder cancer community
The creation of video content on bladder cancer by and for communities of colour. They will contain stories of survivors, encouraging others to play an active role in their health and care.
Friends, Families and Travellers
Breaking stigma around cancer in Gypsy and Traveller communities
The programme aims to provide additional support to Gypsy, Roma, and Traveller communities to support more equitable care and access to screening and prevention services.
Gynaecology Cancer Research Fund
Ask Eve community programme
This project will deliver 25 sessions with community partners to raise awareness of gynaecological cancers within diverse communities across the UK. Additionally, materials will be adapted, translated and/or simplified to meet different needs.
Orchid Cancer Appeal
Prostate cancer faith project
This project will work with faith leaders and places of worship to support and engage Black communities at risk of, or living with, prostate cancer.
Ovacome
Reducing inequalities in ovarian cancer and care
Working with 72+ community groups to reach over 600,000 people with culturally appropriate symptom awareness messaging, information, and support on ovarian cancer.
Shine Cancer Support
Shining a light on what works – using peer support to tackle inequalities in cancer care
The creation of three new peer-support groups and resources specifically for young people (20-40s) with cancer who have faced an additional inequality based on gender and/or sexuality, type of cancer, or ethnicity.
South Asians Supernovas
Data survey & educational materials
The development and deployment of the 250 women survey to understand the South Asian perspective on breast cancer, looking at awareness of breast cancer and treatment, self-checking and routine screening The results will be used for education and awareness purposes – for both patients, people at risk, and healthcare professionals – and to create best practice for those working with this community.
Contact Us
For more information, general enquiries or questions on a specific application, email us at [email protected] and we will support you with your request.